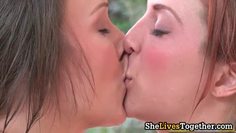 porn hub
Hello friends.. its me back again.. this is my 4th submission…… this is a work of fiction written for your entertainment all characters are above 18 years of age..

………………………………………..
Hi friends my name is Vijay, I am 23 years old and I am a boxer by profession. I have been in this profession since I was 12. Boxing is in my blood. And due to this I have a great physique. I am about 6 feet 4 inches tall muscular and fair complexioned. My cropped hairs and a some what elongated chin give me a cowboy look. That is to say I have many female fans drooling over me.

Well now the story I am going to tell you is when I was 20 years old. I was going to Mumbai from Bangalore for a fight. I had seat booked in business class and my coach and 4 other crew got economy class tickets because the sponsors wanted to save money. So here I was sitting in business class and savoring the luxuries. The seat next to me occupied by an elderly gentleman who recognized me immediately.

"Aren't you that boxer Vijay?" he asked with his eyes popping out.

"Yes sir I am." I replied to him.

He took my autograph and started babbling how he was my fan. I was trying to shake him off when it was announced that flight was cleared for take off.

Soon the plane was in air and so the babbling of that old man also increased. To shake him off I called the airhostess so that I may ask for water.

The air hostess that came totally blew up my mind. She was hot. Around 5'5″ she had a great body. She had, I think, 34 DD breasts which were firm and nice shapely hips. Her long slender legs were visible. And on top of that she had that cool smile that made me forget everything.

I was a virgin till than. Though I had many female fans and I could have got laid easily but I didn't want to at that time. But now I wanted to fuck that girl. I had to.

"May I get you something sir?" she asked me coolly aware of my glances.

"Yes. A glass of water for now!" I replied to her without taking off my eyes from her large breasts.

She smiled and went away.

"Don't you think that we should have drinks when we get down in Mumbai we can be great friends." That old man said tentatively.

"I appreciate that sir but sorry I can't. I have to practice for my match." I replied him with a hint of anger in my voice.

The old man got the message and he picked up a magazine and immersed himself in it.

"Here is you water sir." A voice came to me.

I looked up and saw the same girl.

"Thank you." I said to her.

While taking the glass I deliberately brushed my finger on her hand. Her finger twitched a little but she didn't withdrew her hand.

I drank the water and passed on the glass to her smiling.

"Sir, are you that boxer Vijay?" she asked me tentatively.

Well being famous has its rewards.

"Yes, I am Vijay. And you?" I asked her.

She rolled her eyes.

"I am your big fan sir. I have watched your each and every game whenever I can. And it was great when you defeated that boxer Aniket in Inter state Boxing match." She rattled.

I was just gazing her and she continued to tell me about how crazy she was about me.

"Well that's good. And you haven't told me your name till now!!" I said to her in mock anger.

"Its Simran, sir." she replied with bow as if I am a royal person.

"Nice to meet you, Simran. You are gorgeous." I said to her with a flirtatious smile.

She smiled in reply with an inviting stare.

She moved on to attend to another passenger but my eyes followed her. She had a great ass. Her perfect butts were visible due to her tight skirt.

"I love air travel." I muttered.

For the next half an hour whenever she passed we exchanged glances and her moves became bold.

Sometimes she would move her hands on her breasts as if straightening her top, sometimes she bit her lower lips.

I was new to these games but seriously I was enjoying every second of it. My cock was dying to come out of the confines of my jeans.

It was 8 inches long and very thick so naturally my jeans could not bear anymore pressure. Since I was on the aisle seat it was easy for me to sit cross legged and that's how I covered my erection.

When Simran passed this time she brushed her legs with mine. Her touch sent electric waves in my whole body.

I couldn't control anymore I needed release. I got up and went to the bathroom.

I locked the door and took out my cock and started to jack off.

Suddenly there was a knock. Who might that be? I thought.

The knocking continued. I asked "Who is there?"

"It's me sir, Simran." Her voice came from outside.

I opened the door a little but she pushed me and I was knocked off balance because my jeans was down.

"What the hell are you doing here inside?" I asked her nervously. Little bit ashamed of my nakedness.

"Sir, I am here to help you. That's what is taught to us. Help the passenger." She replied with a lustful smile.

I got up trying to pull up my jeans but she got hold of my cock.

By this time I was damn nervous. I was afraid of getting caught and a little bit of bad publicity can ruin my entire career.
But she was quick. She got hold of cock.

"umm this thing needs immediate attention sir. Please let me." She said to me breathlessly.

Her voice was giving her out. She was in total lust.

She started to stoke me. It was a wonderful sensation. A hand other than mine was touching my cock and I was enjoying it entirely. All the fear of getting caught had started vanishing.

"ohh my god!! That is huge." She said to me hoarsely.

My cock stood in its full glory. 8 inches round thick meaty.

After stroking it for few minutes she was on her knees and before I can understand she took my cock in her mouth. It was a very good sensation.

By natural reflexes I knew what to do. I started fucking her mouth. First slowly then slowly I increased my speed.

Soon I was in full motion fucking her mouth. It was a great sensation. My huge cock going in her mouth and coming out.

I held her hand and gave her a good mouth fuck. She was gagging a little but I was beyond any come back.

My boy tensed a little and I knew I was going to cum.

"I am going to cum baby. Drink my cum you slut. That's what you wanted."I said to her hoarsely.

And I loaded her moth with huge amount of cum. One two three four shots of hot cum inside her mouth.

I didn't withdrew my cock from her mouth so she had no other option except to swallow all the cum. And she did that with a great pleasure. Her moaning telling her lusty feelings.

I took my cock out from her mouth.

"God you gave me such a huge load to drink. But that was good." She whispered in my ears.
She gargled in the basin.

"I don't want to smell of cum. I have another flight after this" she replied smiling mischievously.

I brought her close to me and started kissing her. My tongue found her lips and she parted them. I explored her mouth with my tongue.

She broke of the kiss.

"I want that thing inside me right now." She replied breathlessly.

Although we had very small space but it was enough for us.

I held her in my arms and she crossed her legs around my waist. This gave us a good fucking position.

She lowered herself on my erect cock.

"Go easy tiger. I never took that big cock. Go slowly." She instructed me.

I slowly inserted my cock in her pussy. She was very tight. I had only inserted half of my cock when she winced.

I stopped immediately.

"Don't stop go on. Give me your whole cock." She said to me breathlessly.

I moved out my cock a little and then with one massive shove I pushed inside her my entire cock.

She gasped loudly and I feared passenger may hear us.

But at this point I didn't cared.

After waiting for few seconds so that my cock adjusted inside her I started pumping.

First slowly. She was moaning with delight and swaying her head.

I was in heaven. Her pussy was heaven to my cock.
I slowly increased my strokes and soon I was pumping her pussy madly.

With my each thrust I was widening her pussy and she was enjoying this sensation.

"Fuck me. I had wanted to do this from a long time. Fuck my pussy till it is sore. It wants your cock. Fuck me you great stud." She was moaning and saying all this erotic words that made me fuck her harder.

"Yeah baby, take my whole cock. You are a great fuck. You are my whore from now" I said to her hoarsely.

"Yes I am your whore." She said to me breathlessly.

I increased my rhythm. And she responded by milking my cock by her pussy muscles.

Suddenly she was swaying her head wildly and squirming.

"I am going to cum sweetheart." she shouted and suddenly she her pussy juices started dripping. Her juiced lubricated her pussy more.

Now I was also on the verge of cumming.

"I am going to cum you wore take my cum" I said to her breathlessly while pumping her pussy.

"Don't cum inside me. I am not on pills. You will knock me up." She said to me with a little fear.

But her words of knocking her up sent me above the edge.

I squirted inside her huge amount of cum. My hot cum gave her another orgasm.

It was a heavenly sight. I was squirting my cum inside her and she was cumming at the same time.

After a time I released her. We dressed quietly and I kissed her before leaving.

I came back and sat on my seat. The sex was damn tiring.

During rest of the flight I didn't saw her. One or two other air hostesses came and gave me a knowing look.

I got down at the Mumbai airport and much to the dismay of my coach and other welcoming staff I stayed behind a little to see her.

After waiting sometime I saw her exiting from the staff lounge. I ran towards her.

"Hi Simran!!"I greeted her with a kiss on cheek.

She flushed a little when some passengers gave us a we- know – what – you – did look.

But her eyes said it all.

"Vijay you are sweet. But I have another flight shortly. We can catch up later?" she asked me blushing a little.

She gave me her cell number. We said goodbyes.

After 15 days of intense waiting she called me and said she wanted to meet.

And the rest you can guess………………………………… 😉